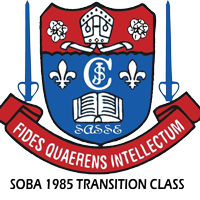 Welcome guest
Date : Sat 25-11-2017 at 15:00 till Sat 25-11-2017 at 18:00
Event : GA Cameroon region
Event Detail : The GA meeting of the Transition 85 meeting session shall be held in Douala. This meeting was prepared by MC Etta in collaboration with Jean Marie Happy Njenku and the rest of the class. Coming out of this session, a regional coordinator of Africa should be voted.
Venue : Douala - Cameroon
Contact Person(s): Happy Njenku
More Infos call :

---
Date : FRI 30-12-2016 at 8:00 till FRI 30-12-2016 at 23:59
Event : Last General Assembly meeting of 2016
Event Detail : The last GA Meeting of the SOBA 85 Transition class for the year 2016 shall hold on Friday 30th. December in Limbe. The venue shall be at Mike Fan's residence opposite Mile 6 beach. The meeting is hosted by Abunaw Takang.
The current year has seen Transition 85 class members meeting in the different regions of the world - USA, Europe and Cameroon. Now, from all over the world, they shall be converging at a classmate(Michael)'s hotel in Limbe for the last meeting of the year.
---
Program
08:00 - 14:00: Arrival of members in Limbe
14:30 - 15:00: Assembly of members at meeting venue
15:00 - 17:00: Meeting
20:00 - dawn: Social event (Night ambiance in Limbe)
Agenda
Welcome and introductions
Adoption of the agenda
Approval of the Minutes of Class Meeting on 26th Nov. 2016
Business arising from the minutes
Reports

President
Secretary General (report submitted)
Treasurer
Regional Coordinators (Europe/Asia, America, Africa)

New Business

Amendment of the constitution
Election of the New Executive

Other Business
Date of next meeting
Individual report from regional coordinator of Europe/Asia
You can download the documents below

Venue :
Mike Fan's Residence. Opposite Mile 6 Beach
Contact Person(s):
Oscar Bikoko, Michael Fangda, Abunaw Takang
More Infos call :
+237 6 9952 2035, +264 81 128 217
---
Date : Sat 20-08-2016 at 8:00 till Sat 20-08-2016 at 23:00
Event : August GA Meeting in Yaounde
Event Detail : The next GA Meeting of the SOBA 85 Transition class shall hold on Saturday 20th. August in Yaounde with the following agenda:
08:00 - 12:00 - Arrival of members
1 pm - Lunch
3 pm - Deliberations
5 pm - Recess
8 pm - Social Event (Yaounde by night)
Venue :
MVAN, Yaounde - Opposite Santa Lucia super market
Contact Person(s):
Ekwogge Paul
More Infos call :
+237 677 697 35
---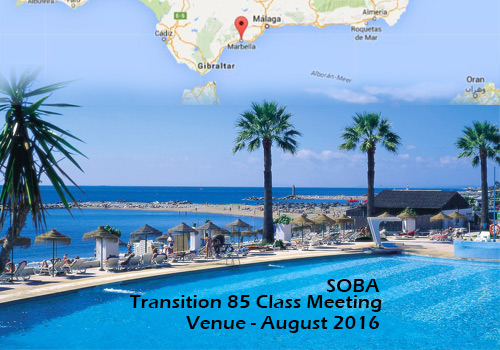 Date : FRI. 19-08-2016 at 17:00 till SUN. 21-08-2016 at 19:00
Event : European/Asian branch of the Transition 85 class to hold first meeting in Marbella, Spain
Event Detail : The first meeting session of the European/Asian branch of the SOBA Transition 85 class shall take place in the beautiful spanish city of Marbella in Spain.
Akabateh William shall host the event. More than 3/4 of the members of this region have indicated their participation and some shall be coming with the family. One can only imagine how much fun is in the program.

Venue : Marbella, Spain.
Contact Person(s): Akabateh
More Infos call : +34 640 74 51 74

---
Date : Sat 13-08-2016 at 14:00 till Sat 13-08-2016 at 16:00
Event : Communique - First USA regional meeting
Event Detail : The first regional meeting of the USA Transition 85 class to be held. Top on the agenda shall be updates on annual dues and contributions including the ease of getting the contributions to the account. We shall also discuss the facilitation of the hosting of the website.

Dial: 571-317-3112
Access code: 771-687-637
Venue :
Online
Contact Person(s):
Mbome Fritz
More Infos call :
+1 773 727 3765
---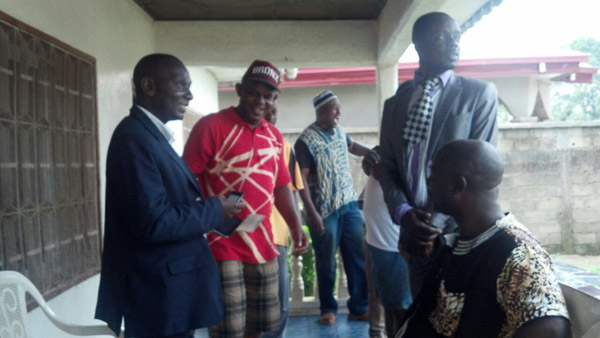 Date : SAT. 09-07-2016 at 17:00 till SAT. 09-07-2016 at 22:00
Event : SOBA 85 GA Meeting to be hosted by Enow Solomon in Kumba on 09.07.2016
Event Detail : The second general assembly meeting session of the SOBA Transition 85 class shall take place in the Barombi Lake side city of Kumba. This session shall be hosted my Enow Solomon, who has just left the United States of America for a private visit home.
The venue shall be at Solo's residence at the Bonakama junction. Turnout is expected to be high as mass mobilization of members is going on.
It should be noted that a very successful first meeting of the year was hosted in April 2016 jointly by Nkamanyi Clement from Germany and MC Etta in Elongo Gardens, Kumba.

Venue : Bonakama junction, Kumba.
Contact Person(s): Bikoko, Mc Etta
More Infos call : +237 6 9952 2035, +237 6799 6169 6
Pictures : View pictures of the meeting

---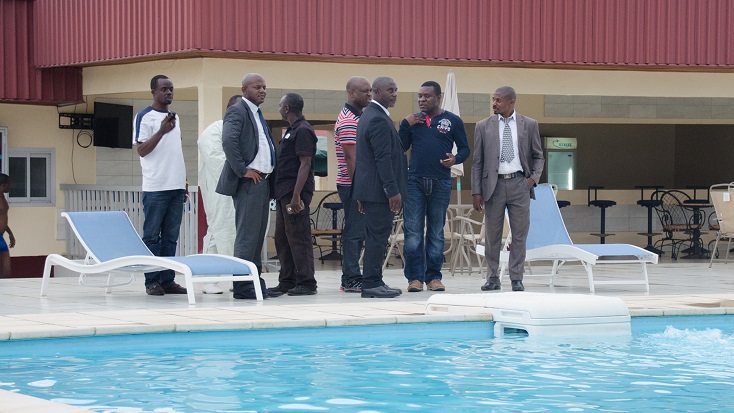 Date : MON. 18-04-2016 at 17:00 till MON. 18-04-2016 at 23:00
Event : First meeting of the year 2016 held in Kumba in April
Event Detail : Since the name change of the class from Labour class to SOBA 1985 Transition class and the new momentum which came into play after the creation of a Whatsapp group by Eko Ngwashi, a class meeting was held in Kumba at the request of Clement Nkamanyi(on holidays from Germany) at Azi Motel on Monday April 16.
The meeting was co-hosted by MC Etta at Azi Motel in Kumba and attended by Bikoko Oscar(president), Father Epie Emmanuel, Elumbat Raymond, Ekwogge Paul, Bello Mohammed, Ngomba Lawson, Ambe Denis,Ekwogge Paul, Che Ivo (from Germany), Clement Nkamanyi (from Germany) and MC Etta.
. It was a great session which was concluded with heavy dinner and an outing at the Achani building at 23:30. Great resolutions were taken.

Venue : Azi Motel, Kumba
Contact Person(s): Bikoko, MC Etta
More Infos call : +237 6 9952 2035, +237 6799 6169 6

---